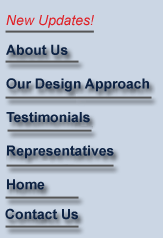 800-722-8005
405-990-2531

OneOK Refinery
Medford, OK
Lone Chimney RWD
Lone Chimney, OK
Mayes County, RWD #6
Adair, OK
Crowder College
Neosho, MO
Big Sugar Golf Course
Pea Ridge, AR
Blue Ridge Shawdows Golf Course
Front Royal, VA
Gaillardia Golf Course
Oklahoma City, OK
Emerald Falls Golf Course
Broken Arrow, OK
Terradyne Golf Course
Wichita, KS
Cornerstone Golf Course
Montrose, CO
Pryor Creek Golf Course
Pryor, OK
Nemaha Valley Golf Course
Seneca, KS
| | |
| --- | --- |
| Name: | |
| Phone: | |
| E-mail: | |
| Details: | |

Welcome...
After designing, installing, and servicing heavy turf irrigation systems for 40 years, it was apparent to me that we need a better way to build them.
With research and trial and error, I determined that High Density Polyethylene (HDPE) is the better way to go.
Since POLY is thermo welded and is impervious to corrosion, we can offer you pumping structures that will last for years and years without any of the maintenance that is associated with metal and wooden structures.
Much lower capital outlay is the result of eliminating pump houses, tanks, and wet wells with all of their associated construction costs.
GPM pumping systems are floating/submersible pumping platforms that are able to pump water as low as 14" and are depth adjustable for better water quality. GPM Pumping Systems are an exceptional product compared to conventional methods still in use today.
We are the experts in fabrication of High Density Polyethylene (HDPE) pump station components and would welcome the opportunity to design a solution to meet your situation.
Thank you for your interest and future consideration of the GPM Pumping Systems.
Testimonials...
It is a distinct pleasure to recommend to you GPM Pumping Systems. In my capacity as Director of Golf of Pryor Creek Golf Course I have worked closely with Gary Palecek for quite some time.
As the contractor Gary has managed the design and installation of our irrigation and pumping station. His work has been a major factor in our golf course being able to pump water out of the Neosho River. He has proven that his customer service and pumping equipment are state of the art in today's world.
Gary has a zest for life and has a variety of interests. He can relate to people in many ways and on many levels.
A particularly difficult account springs to mind, when a local engineer told the Park Board we could not pump water out of the river in an efficient manner and would have to cancel our plans to irrigate the golf course unless we were able to raise a considerable larger amount of monies. With GPM Pumping Systems and Gary's design we have been very successful in irrigating the course for over two years without any problems.
I could continue on with more successful accounts of Gary, but will instead simply say that I really do think the world of him and respect him greatly.
I would without any reservation recommend GPM Pumping Systems to you.
Pryor Creek Golf Course



Lone Chimney Water Association

46400 E. 52 Road 918-762-3581 Office

Glencoe, Oklahoma 74032 918-762-3874 Fax

September 26, 2007

Gary,

Lone Chimney Water Association was very pleased with your workmanship on the submersible barge. Lone Chimney appreciates that you were able to accommodate us during our drought crisis in March of 2007. The submersible barge is a very unique product that Lone Chimney will be able to use through the future to get better water quality. We really enjoyed working with you. You and your workers did a great job for us.

Thanks again,

LCWA Board of Directors & Staff