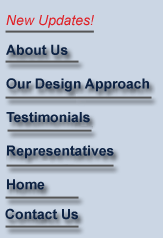 800-722-8005
405-990-2531

OneOK Refinery
Medford, OK
Lone Chimney RWD
Lone Chimney, OK
Mayes County, RWD #6
Adair, OK
Crowder College
Neosho, MO
Big Sugar Golf Course
Pea Ridge, AR
Blue Ridge Shawdows Golf Course
Front Royal, VA
Gaillardia Golf Course
Oklahoma City, OK
River Creek Golf Course
Burkeburnett, TX
Emerald Falls Golf Course
Broken Arrow, OK
Terradyne Golf Course
Wichita, KS
Cornerstone Golf Course
Montrose, CO
Pryor Creek Golf Course
Pryor, OK
Nemaha Valley Golf Course
Seneca, KS


In the mid 1990's we developed our unique Design Build Approach, which starts with GPM Pumping Systems performing a Preliminary Evaluation and Feasibility Study, at no cost to the owner. When it is found to be economically feasible and politically acceptable, GPM Pumping System, LLC will assemble a team of professionals to design, permit, construct and finance the pumping system.
The typical Design Build Team includes one or more consulting engineering firms, GPM Pumping Systems, LLC, a general contractor, experienced and qualified in Design Build Projects and when necessary a financing entity. This integrated turnkey approach provides clear communications, efficient project management and expedited project completion.
This Design Build Approach offers a "guaranteed up-front price." Just as important, it provides a sole responsibility for the project backed with 100% Payment and Performance Bonds along with Errors and Omissions Insurance covering the entire project.

The consulting engineers chosen for the Design Build Team will provide the overall project design and regulatory permitting. The equipment will be as designed and manufactured by GPM Pumping Systems, LLC. All equipment shall have proven performance including controls, energy savings, low maintenance cost and expandability.

From site preparation to a finished pumping system our team of engineering and construction professionals can bring your project from the drawing board to reality while staying on-time and in budget.

Working with different financial institutions, GPM Pumping Systems, LLC can help to arrange financing of your water pumping projects. GPM Pumping Systems, LLC also has renting or rent-to-own financing available. Your project can be financed using one or more available methods.